Admission to St. Andrew's Community Hospital (SACH) for inpatient care is through referral by hospitals, medical specialists or general practitioners.
Admissions from acute hospitals (whether public or private) directly into SACH rehabilitation, subacute or palliative wards are covered by Medishield Life (but only if the patient is a Singapore citizen or permanent resident).
Admissions from the patient's home (through a specialist or general practitioner's referral) into SACH wards cannot be covered by Medishield Life. However, if the admission from home is for palliative care (i.e., the Integrated Hospice and Palliative Care Service) and the patient is a Singapore citizen or permanent resident, Medishield Life can be used.
For more information on referrals and admissions, please contact our Referral-Admissions Team at 6586 8045.
Site Visit
Please note that site visits are temporarily unavailable due to the current COVID-19 pandemic situation.
St. Andrew's Community Hospital offers subsidised rehabilitative and sub-acute care for adult and paediatric patients after their acute phase of treatment at a general hospital.
Rehabilitative, Dementia and Palliative Care are provided at our wards in the Main Building. Sub-acute medical and stroke care are provided at our wards in The Integrated Building.
Rehabilitative Care
Patients undergo an estimated 2 to 4 weeks of rehabilitation to help them get back to their best possible function, and may receive physiotherapy, occupational therapy, speech therapy, music and art therapy.
Sub-acute Care
Patients who are recovering from acute illness receive medical treatment and therapy services.
Paediatric Care
Paediatric care is offered to young patients from 2 years old to 18 years old. Referred to us from an acute-care hospital, these patients suffer from illnesses which require longer term non-acute medical and/or rehabilitative care.
Dementia Care
Patients with dementia receive person-centered care in a dedicated ward while they undergo rehabilitation.
Palliative Care
Patients with serious and complex illness receive holistic care aimed at reducing suffering and optimising the quality of life.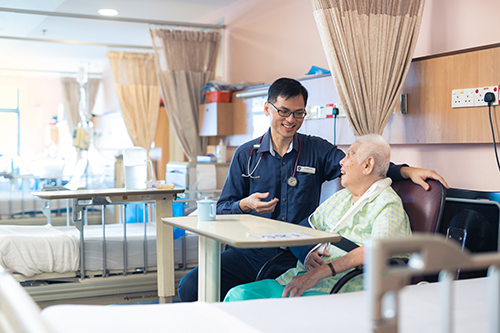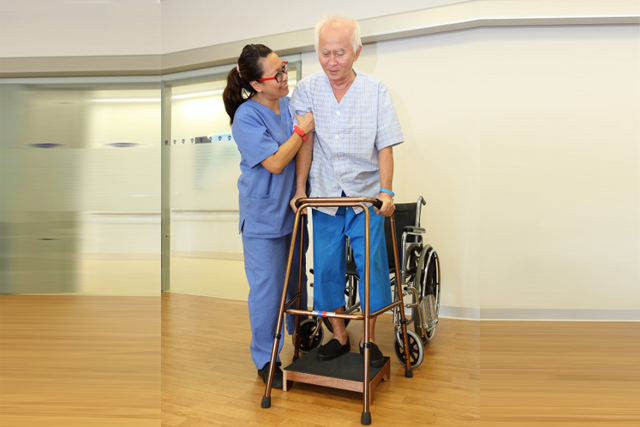 Accommodations
Well-ventilated and open wards in our main building and The Integrated Building

Common bathrooms in the wards

Seating areas with television
Rehabilitation Spaces and Facilities
Occupational Therapy Gymnasium

Physiotherapy Gymnasium

Activities-of-Daily-Living (ADL) Room/ Back-to-Home Training Flat

Satellite Therapy Gymnasiums

Therapy Garden
Partnering the Caregivers
St. Andrew's Community Hospital believes that an active partnership between a patient's family and our care team is important. We encourage our patients' families to plan early for a caregiver in order to facilitate caregivers training so as to help the patient with his or her activities of daily living after he or she is discharged.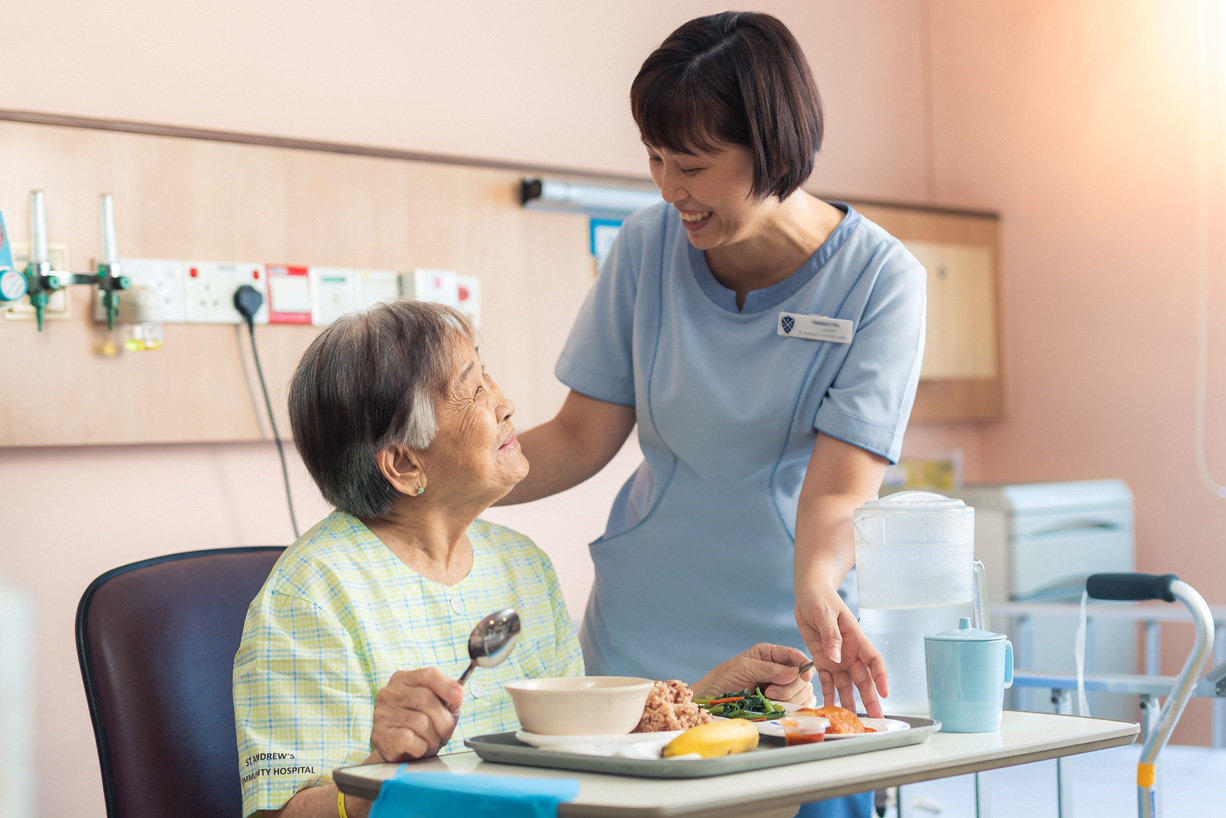 Pastoral Care
Our in-house chaplains offer a hand of friendship, a listening ear and a compassionate heart as they journey alongside patients on their journey towards recovery. Through the pastoral care programme, our pastoral care team seeks to help patients and family members find solace, strength and meaning to overcome challenges in life.
Volunteers
As a Social Service Agency, St. Andrew's Community Hospital (SACH) partners the community actively to care for our patients in meaningful ways. Our volunteers, comprising retirees, housewives, working adults, youths and school students provide company, support and assistance for our patients.
Befriending patients during their therapy sessions

Wards visitation

Haircut

Library

Festive celebrations and ad-hoc performances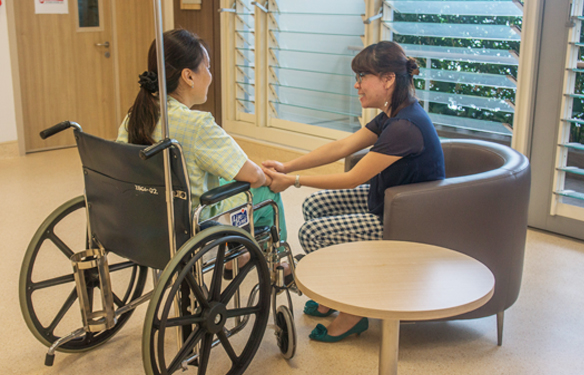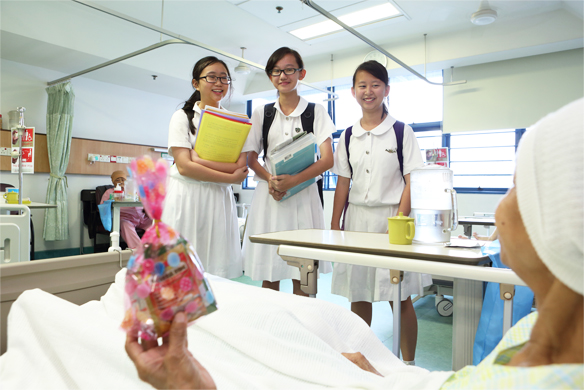 Type of Bed
Singapore Citizen
Subsidized Bed
(Open Ward)

$41 per day
Note to above bed charges :
Fee shown is inclusive of 7% GST.
GST is absorbed for Singapore Citizen and Permanent Resident for subsidized ward.
Above fee is based on maximum government subsidy for Singapore Citizen.
Fee is subject to change without notice.