By credit card
Please make your donation through Giving.sg.
By cheque / credit card / GIRO deduction – one-time or recurring
Please fill up a attached Donation Form, enclose it with your donation in a sealed envelope, and send to:
St. Andrew's Community Hospital
8 Simei Street 3, Singapore 529895
Attention: Corporate Communications Department
Cheques should be made payable to "St. Andrew's Community Hospital".
By cash / cheque
Donation boxes are available at the lift lobbies of St. Andrew's Community Hospital and the Outpatient Clinic at Level 1.
If you would like to make a walk-in donation via credit card or GIRO, or to obtain tax exemption, please use the SACH donation form which can be picked up from our reception desk at Level 1, or the donation boxes at all lift lobbies.
For enquiries, please call 6586 1000 or email to general@sach.org.sg.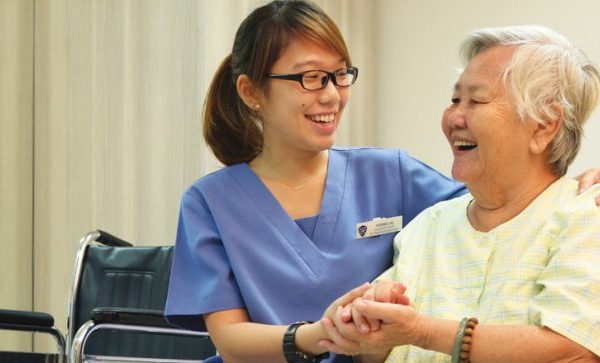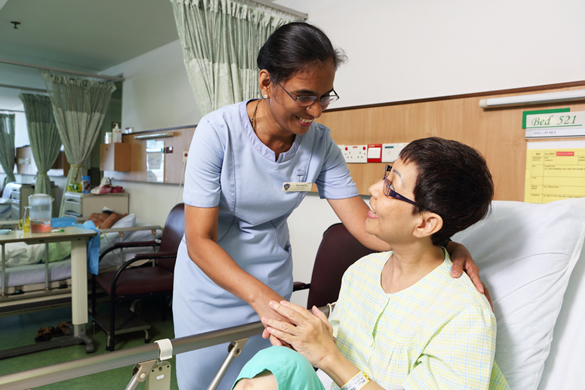 Donors, please note:
All donors will be acknowledged in the SAMH annual reports in the year that he or she gives, and are auto-included to receive our annual report, bi-annual donation appeal, and bi-annual Corporate Newsletter, ANGAGE each year.
If you do not wish to be acknowledged for your donation, or to opt out of the mailing lists, please indicate so when making the donation, or email general@sach.org.sg.
For enquiries and feedback about donating to SACH and/or the collection, use, disclosure or retention of your personal data as donors, please email general@sach.org.sg.
As a non-profit organisation, we are dedicated to providing affordable healthcare to the community. Your donation will help to sustain and expand our services to meet the increasing healthcare needs of the community.
St. Andrew's Community Hospital (a service of St. Andrew's Mission Hospital) is an Institution of Public Character (IPC No.: HEF0036G). Donations of $50.00 and more will be auto-included for tax rebates, accordingly to the criteria stated by the Inland Revenue Authority of Singapore. Please provide your full name and NRIC for this purpose when making the donation.